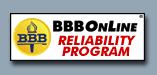 How Internet Merchant Account works?
Most people, new to the world of online business, are unsure of how Internet merchant account works. So for the benefit those, here is a brief explanation of the functioning of Internet merchant accounts. An Internet merchant account basically enables online merchants to process credit card payments. This involves a very easy method of transferring funds form the customer's credit/debit card into the seller's bank accounts. The sequence is basically as follows:
The customer deciding to buy from your site enters the credit card information in a SECURE ORDER FORM.


The information entered, is then sent through a secure payment gateway, in an encrypted form to the credit card associations of Visa or MasterCard.


The transactions are either authorized or cancelled depending on the state of the customer's card. In this stage it's checked, whether the card has been stolen, whether there are enough funds or the card has been maxed, and other similar important details are verified before allowing the transaction to move ahead. The Merchant almost immediately receives the results. If the transaction has been authorised, then customer receives a "thank-you" page, in which the downloading information and your product information is mentioned.
Though most beginners, prefer to sign up with third party credit card processors, as they are deemed cheaper, its however better to sign up with regular merchant account service providers. In the long run merchant service providers offer cheaper, better and more reliable service. The monthly statements that you will receive from your service provider will help you keep a better track of your business, which is something that is usually not provided by third party processors.
Now by logging onto Advanced Merchant Services, you can discover the various reasons that make us the most preferred service provider in the online sector. Advanced Merchant Services (AMS) was started more than nine years back when online shopping had just become popular. The wealth of experience and expertise enjoyed by AMS makes us far better than any other service provider in the market. AMS is backed by the biggest conglomeration of banks in the United States. In addition to this we have never used any agents or middlemen in any of our services. This has allowed us to keep the costs as low as possible, the benefits of which percolates down to our clients. When you sign for an Internet merchant account up with AMS, you will get an Authorize.Net payment gateway absolutely free with Internet Package 4. For any additional information do visit us at www.merchantaccounts.co.