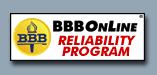 How to Manage Your Merchant Account
About 75 percent of the buyers use credit cards for their purchases nowadays, so in order to run a successful online business with more competence, mere checks and accepting cash will not suffice. In any business, the mode of accepting credit cards and other means of payments done electronically by the customers' while making purchases, is done through Merchant accounts. Merchant accounts are usually offered by financial institutions and banks that allow businesses to agree to cashless payments. Therefore the management of merchant accounts forms an integral part of every business together with handling of the credit card processing.
www.merchantaccounts.co is one such service that specializes in high risk merchants and hard-to-place merchants with the problem of chargeback. The merchant account should be managed in a proper manner in order to avoid its being denied in future due to some unfavorable reason. The services made available by AMS include its knowledge and experience that matches the model of your company along with the bank that specializes in the type of business you possess. It also helps in promoting your ideas and the mode of your business for the acceptance of a merchant account together with the dos and don'ts of your business to provide you with least possible risk and increase your profits. For the proper management of your merchant account it is imperative that your business be in compliance with MasterCard's and Visa Cards' rules and norms. There may some pitfalls along on the way which may cause an annulment of your merchant account; AMS help you to avoid such conditions for the betterment of your business.
With the help of Advanced Merchant Services, like Price Match Policy for 90-Days, No Early Cancellation Fees, Online Applications or Instant Phone, greater support for 24/7 Toll Free, a business enterprise can quickly and easily acquire credit card processing services, that too in a secured environment. This provider is honest and has credibility in dealing with merchant accounts. You never have to worry about sudden increased rates, add-on charges, hidden fees, surprised monthly processing limits and high chargeback fee. For the proper management of your merchant account, you must have detailed knowledge about the fee that will be charged during application, statement and set up, discount rate, fraudulent transactions and transactions. Visit www.merchantaccounts.co for more information on the merchant services like internet merchant account, wireless merchant account, and retail merchant account.