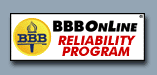 Benefits of Obtaining a Merchant Account
If you own a business online, irrespective of its size, you need to have a merchant account. Here are the reasons why -
Obtaining a merchant account makes it easy for you to carry out financial transactions online. It provides efficiency to the business owner and convenience to the customer. Customer has a choice to pay in any medium including payments made via credit cards or electronic transfer of money.
Your business boosts due to increased sales. Customers mostly spend more with a credit card than with cash or checks.
You receive your payment instantly when your account can accept credit cards. When compared to conventional methods, the process of receiving a payment is simplified and faster since all transactions happen electronically. If you use a credit card machine to receive your payments, you can rest assured that the number of customer's buying your products or services will increase substantially and so will the money that flows into your account.
With a merchant account you also gain from the shopping psychology. Customers trust more in the credibility of a business when they see that the business accepts credit cards. Customers think that the business is authentic and is trusted by credit card companies who they are associated with.
When compared to the benefits you receive, the price you pay for the services of merchant account is hardly anything. Moreover there are many companies you can choose from based on your business type and unique requirements.
A merchant credit card account is easy to open and operate and most account providers offer you 24/7 services. You also receive a unique user identity number and password, which ensures that only authorized persons have access to the account.
With a merchant account, it becomes easy for you to maintain the financial documentation of your business. Since credit card payments come through the merchant account, organizing the financial database becomes more orderly and efficient.
A merchant account with AMS is sure to give you increased credibility and sales. The costs of opening a merchant account with us is easily affordable and hardly anything when compared to the profits it will bring to your business. Our low cost processing makes it easy for you to take the decision confidently. Use our merchant account, credit card machines services and see for yourself what difference it can make to your business.