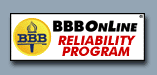 Requirements for getting a Merchant Account
The requirements for getting a merchant account vary from firm to firm. A bank is usually more stringent with their requirements when compared to other merchant account service providers, especially if the business is small. However, the basic requirements for opening an account with most merchant services providers are –
Documents such as copy of your business license, business name filing, seller's permit, articles of incorporation, tax privilege license, trade references, copy of your driver's license or passport, vendor's license and business bank account. Merchant account providers also look into the type of business apart from its size and extent.
An Internet gateway, which is required to connect to your merchant account. Gateways include credit card machines, merchant account soft wares etc. You could get more information about this from the merchant account provider.
Fees are required to be paid during the set up stage and later, on monthly, yearly or per transaction basis. Processing fee may be levied on all card types for support and maintenance. Most companies have a host of payment plans that you can select as per your business needs.
Once you have applied for the account it may take a while to get your account approved and set up. The time period may range from a couple of weeks to a month or more. If you don't want to end up in a long wait, it is advisable to find out about this aspect beforehand.
Most merchant account companies check your credit history before letting you open an account with them. Here again, what may be acceptable may vary from firm to firm.
Apart from the basic requirements you may also want to look into these aspects to ensure that you make a right business decision –
Avoid high up front fees, high discounts (i.e. the percentage commission the firm keeps), high monthly fees and expensive credit card processing software rental. Also check on the reliability and credibility of the merchant account provider.
Assess beforehand your business processing needs, i.e. what type of card you want to accept ( Visa, MasterCard, Discover or American Express), which firm is offering what features, and your monthly budget for the processing. Keep an eye on hidden charges that may be levied.
Read through the merchant contract thoroughly. Never overlook the fine print. Also check the time period of transaction and the security offered.
Unlike other merchant account providers, at AMS, you will not find the whole process of opening an account difficult or time consuming. You will be helped and guided to select a solution that is right for you. AMS offers you just the merchant account you had been looking for – an account, tailor made to your unique business needs!