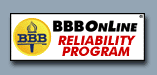 Why Accepting Credit Cards is Important for your Business
It is a proven fact that running an online business means having the basic facility of accepting credit cards. If you are not doing so, then you might lose approximately 70% of your sales and business to your competitors. This 70% figure is not restricted to online but also extends to offline business. In the age of plastic money, large sections of the population prefer not to carry hard cash. According to a latest survey, it was revealed that due to direct payroll deposit and debit cards, 50% of Americans carry a few singles or ten and around 40% carry $5 or less including coins. This shows plastic money is now popular, so why shouldn't you accept credit cards?
If you accept credit cards, you are inviting more business, resulting in the boosting of sales. Recent statistics have indicated that, the average American carries minimum four credit cards and nearly all Americans carry a debit card. And if you still do not accept credit cards, you are obviously missing out on opportunities. So let's invite those cards in your business. Majority of consumers prefer to pay via credit cards. They simply want to avoid the inconvenience of carrying cash.
The biggest reason to accept credit cards for business payments, is that many credit card companies offer cash-back or other incentives for every dollar charged to their card. People are enrolled in rewards programs that go out of their way to pay for usage of credit cards. And if your business doesn't want to help them earn their credit card rewards, they'll simply go to another business house. If you are offering tickets of any event, movie, or show, you should accept credit cards. Credit cards are more convenient for purchasing bulk tickets. Customers who are spilling hundreds or even thousands of dollars on a product or ticket simply expect to be able to pay by credit card. This is true for those customers too, who cannot afford to pay for their purchase all at once, or who are planning to pay the balance off over a certain period of time.
Advanced Merchant Services provides you the option of having merchant account, so that you can easily accept credit cards for your business. AMS constantly monitors their competitor's merchant account services so that you not only receive low pricing on branded credit card processing solutions, but also get the best services. For more information on accept credit cards, credit card processing, merchant services, merchant service, merchant accounts, and merchant account click www.merchantaccounts.co